Kyma Mykonos travel diary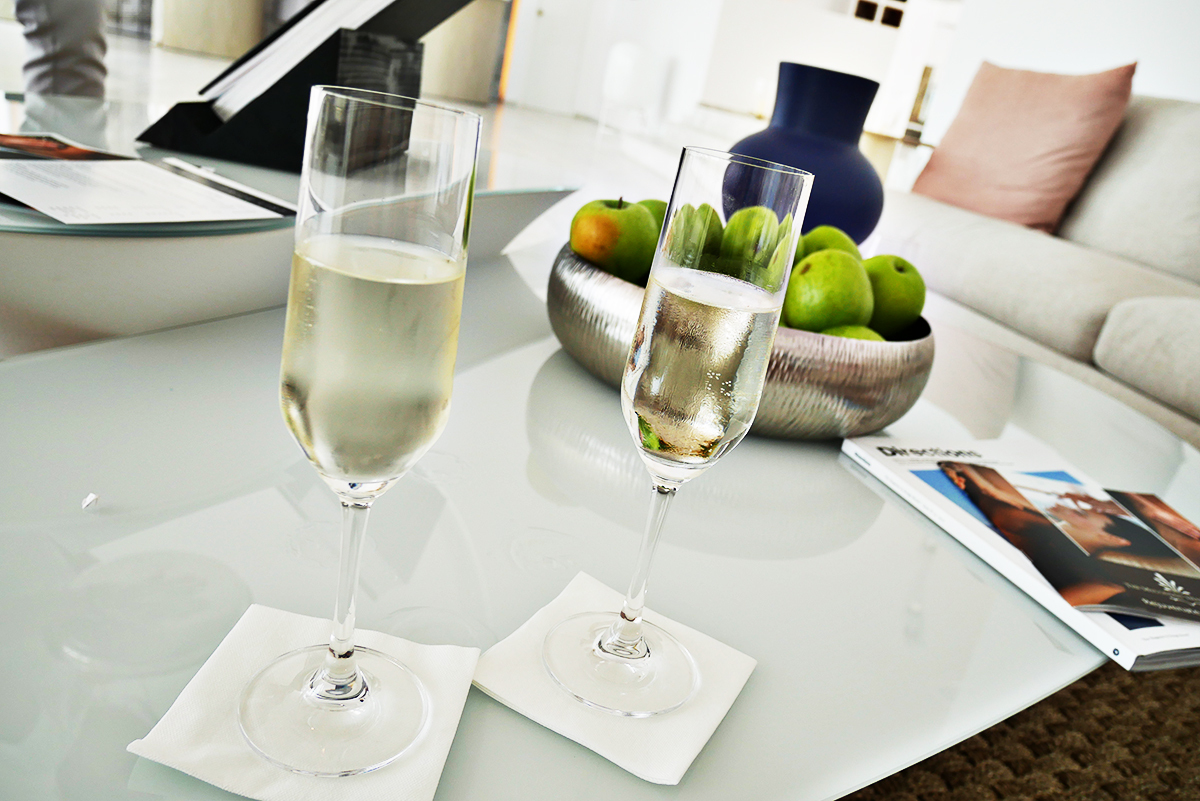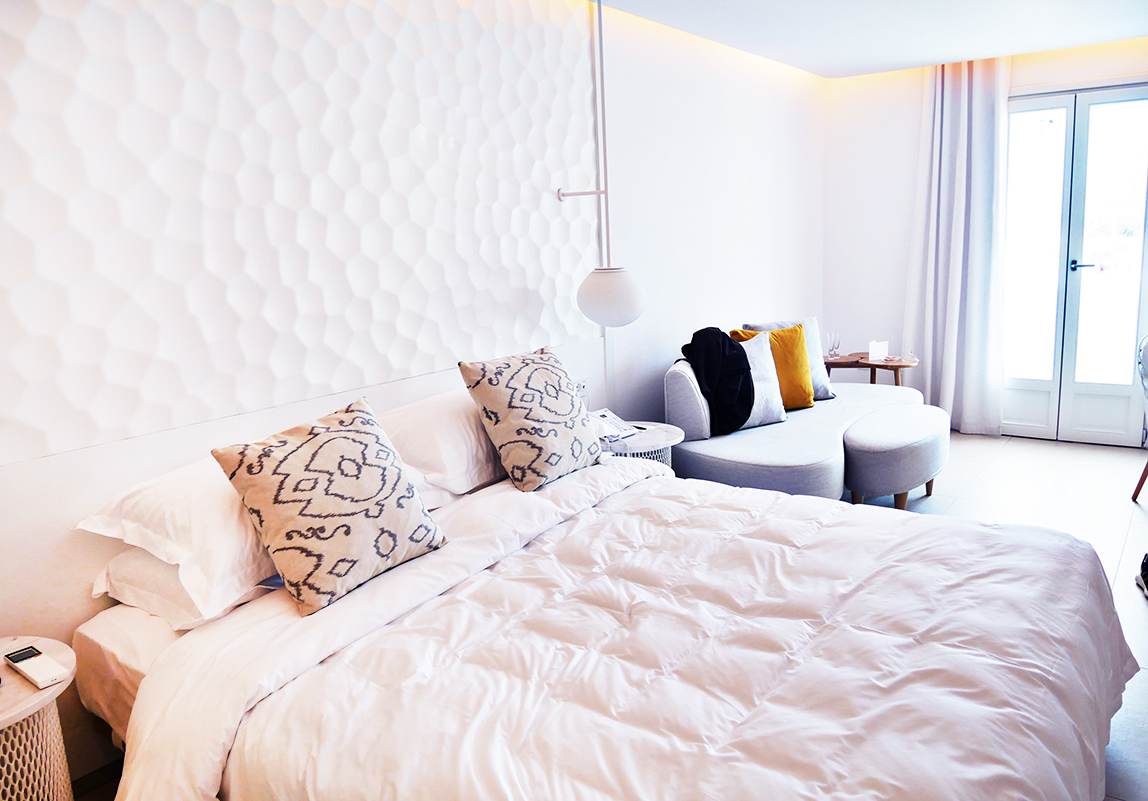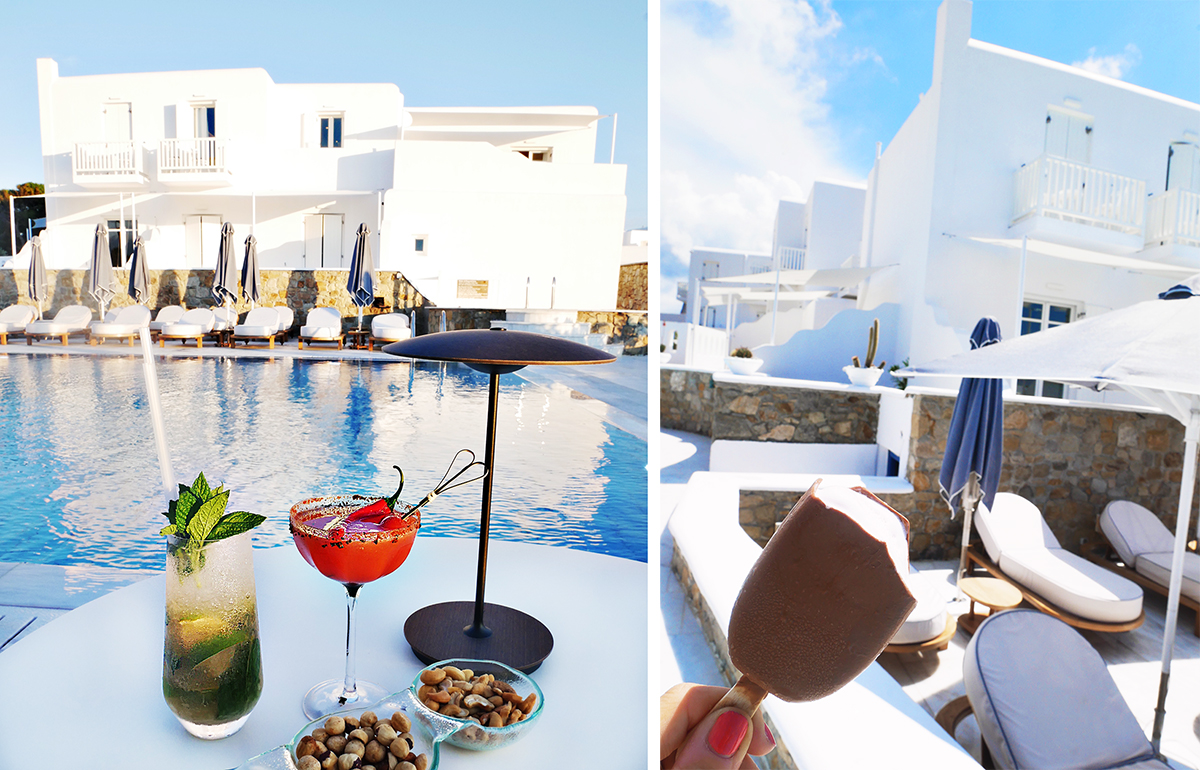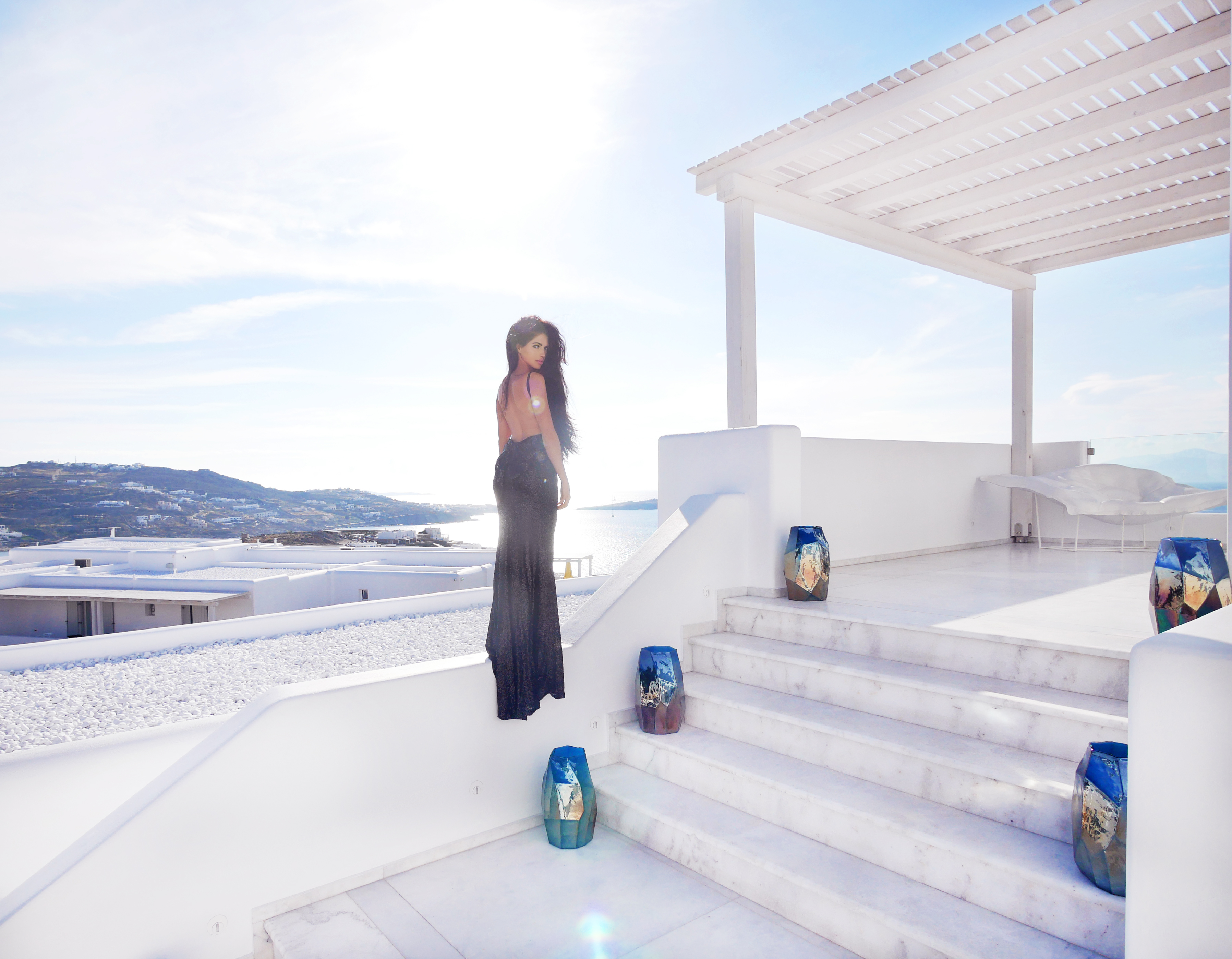 Day 1 : We arrived in Mykonos in the afternoon and got picked up by the hotel transfer car at the port. The ride was about 10 minutes and when we got to the hotel named Myconian Kyma we got welcomed with champagne. Myconian Kyma is is a part of the Myconican collection hotels that all are beautiful luxury hotels. One girl from the hotel staff informed us about the hotel and gave us a lot of information about Mykonos, how to get around and what to do. We even learned that the Mykonos town is like a labyrinth because of the time when pirates came by boat to steal from the people. We had no idea we'd experience how to get lost in those labyrinths later… We were brought to our room and passed by the pool area on the way – two big pools and one jacuzzi – and a perfectly beautiful view of the sea. The room was light and big and we had our own balcony where we chilled a bit before heading down to Little Venice, a little beach where you can experience the perfect sunset, just a 8 minute walk from the hotel. After having dinner we headed back to the hotel and fell asleep in a second.
Day 2:
Woke up after a great night sleep and headed directly to breakfast. Totally fell in love with all the fresh fruits, dried fruits, nuts (and of course the hazelnut praline cream – you have to try this one!..) After breakfast we chilled by the pool. I loved the cooler pool and Antoine loved the jacuzzi, of course… Just when we we're thinking about having ice cream the hotel went to our sun beds and served us their home made ice-cream, how spoiled can you get? When getting a bit tired of the sun we decided to check out the hotel's spa. You could get different treatments or do like a 5 pool activity which means you stay in 5 different pools with different temperatures and vibes.
Day 3:
Time to go shopping! After our delicious breakfast we did the short walk, about 10 minutes, to Mykonos town and went around in this cosy little stores. We did a lunch break where we had crepes and ice-cream and the greek frappé. Then it was time for us to get lost in the labyrinth. Nah, actually it was only for a minute but we're glad we got to learn why the town is built like that and got to learn a bit of history about Mykonos. When we got back to the hotel later we got ready for a dinner in the hotels restaurant. It was so delicious. We had carpaccio as a starter and then lobster as a main. You also get different spices on your plates and the black salt was so cool. When it was time for dessert we actually got it served in our room. So cosy and the perfect way to end an amazing trip and experience. Can't even wait to go back here! The hotel was so luxurious and the town so cosy and beautiful. A memory for life.